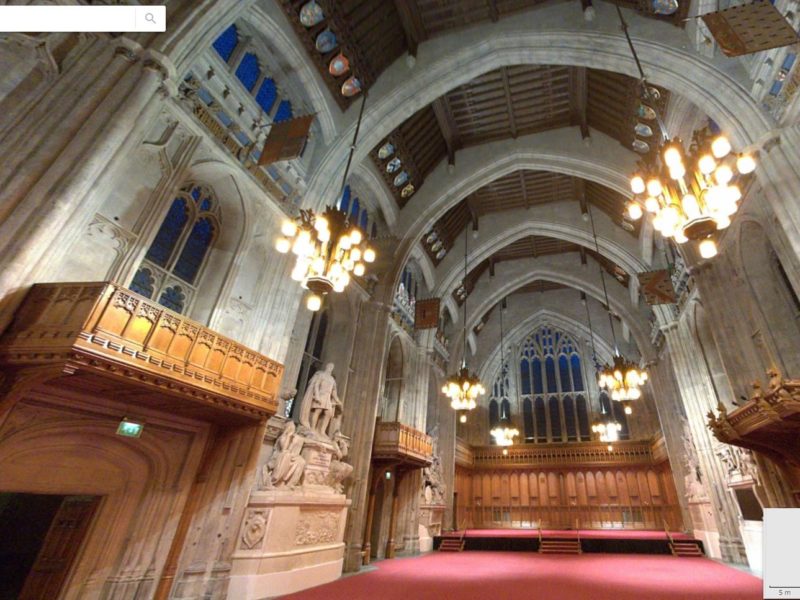 The brief/project
LDS were asked to scan The Great Hall and produce drawings showing the extent of extrusions into the hall in order that an installation could be planned to fit within the available space.
We were asked to draw the hall in plan view and to generate cross sections to demonstrate the usable space
The solution
We carried out a full scan of the hall using a combination of terrestrial scanners in order to collect the best quality data, including the 20m high ceiling.
In addition we used our mobile mapping scanner to produce interactive imagery/scan data (a 'digital twin') which the client could access and view themselves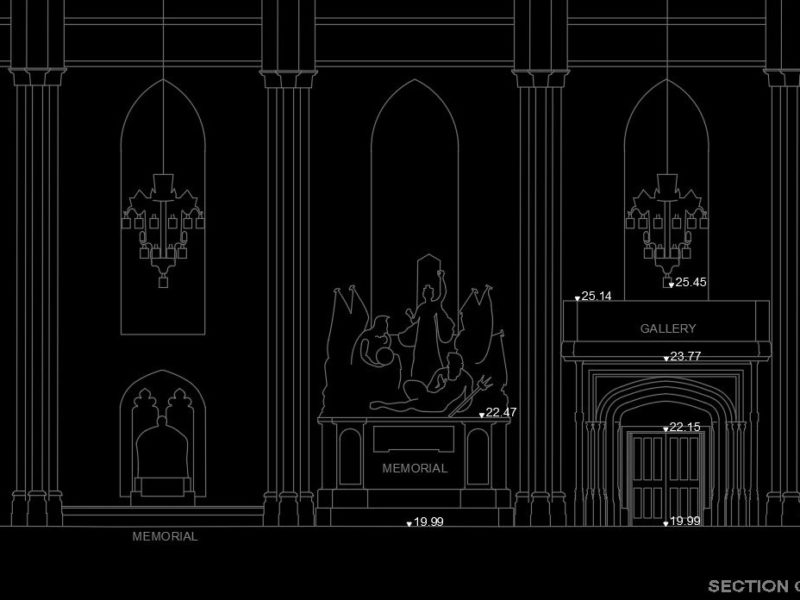 The outcome
Our drawings of the hall allowed our client to design proposals for their event which would fit within the available space. The floor plans and cross sections clearly showed where likely pinch points would be and what features needed to be avoided or taken into account.
The addition of the digital twin also provided the client with an invaluable view of the space which they were also able to forward to their colleagues abroad who could not visit the site in person.
The client's response to this deliverable?
"AMAZING X"
To explore this data yourself, please contact us and we will provide you with the information